"Africa – Giraffes? Rhinos? No, nudibranchs! Astonish diversity of nudibranchs revealed in Mozambique"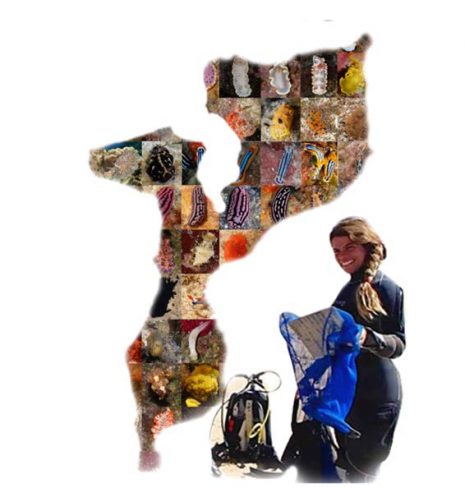 There are indications of a second peak of biodiversity located in the western Indian Ocean particularly between Madagascar and Mozambique. Despite of this, the diversity of Nudipleuran gastropods in this region is very poorly understood. In fact, prior to this study, no one has conducted an assessment of Nudipleura in Mozambique. The few records from Mozambique were from occasional observations and general marine diversity assessments. The purpose of this study is to assess the diversity of Nudipleura in Mozambique in order to create a baseline for future studies. The information provided through this intensive assessment is a prerequisite to solving more complex questions, such as biogeography and phylogenetic issues. Data has been collected from 2010 to 2017 by scuba diving and snorkelling from south to north of Mozambique. A total of 267 species were found including 59 putative new species.
Among the 188 confirmed described species, 118 are new records for the Mozambican fauna. The most representative families were Chromodorididae (69 species), Discodorididae (30 species), Facelinidae (23 species) and Phyllididae (16 species). This represents the biggest Nudipleura assessment in the western Indian Ocean since molecular techniques started to be applied for this group, resulting in an essential collection for further understand about the evolution patterns across the Indo-Pacific.
Yara Junqueira de Azevedo Tibiriça
Departamento de Biología
Universidad de Cádiz
Doctorado en Ciencias
Martes 26 de Septiembre de 2017 a las 12:00 h.
Salón de Grados. CASEM
Campus de Puerto Real